Meet Our Midwives
As the largest nurse-midwife practice in Denver, the Certified Nurse-Midwives at Saint Joseph Hospital is home to some of the most skilled, experienced and compassionate midwives in the region. In fact, our nurse-midwives average more than 17 years of experience each and are among the top names in nurse-midwife care in Denver.
Learn more about our team of midwives below:
---
Neko Upson is the Program Coordinator for the Certified Nurse-Midwives at Saint Joseph Hospital. Originally from Texas and raised in the East Denver, Neko is the oldest of three children. In 1991 she graduated from The University of Colorado with a Bachelor of Science in Kinesiology. While she initially was interested in becoming a physical therapist, she eventually decided that women's health was where she belonged. In 1994, she went on to the University of Colorado Health Sciences Center and graduated with a Bachelor of Science in Nursing, and in 1998, received a Master's in Midwifery, finally fulfilling her dream of becoming a midwife. She joined Saint Joseph Hospital in 2004, and became the lead certified nurse-midwife in 2009. In May of 2013, she became the certified nurse-midwives program coordinator for the certified nurse-midwives clinic.
When she is away from the practice, Neko's family keeps her busy. She and her husband have two beautiful daughters.
Neko has a passion for helping the underserved communities, particularly women of childbearing years and is dedicated to empowering them to take control of their lives.
---
Ann Chevalier, CNM, MS was an original member of the Saint Joseph Hospital's certified nurse-midwives clinic in 2003. Prior to her start at Saint Joseph Hospital, she practiced as a nurse-midwife in Wheat Ridge. She was a labor and delivery nurse at Denver Health Medical Center and a Mother-Baby Nurse at Rose Medical Center before she returned to school to get her Master's in Midwifery. She also currently works part time in caring for high-risk obstetric patients at Swedish Medical Center.
Ann's professional passions are providing exceptional care to diverse populations, nurturing the normal physiologic process of birth, and being an advocate for breastfeeding. Her personal passions include hiking, reading, knitting, and caring for her two young boys.
Ann is one of the founding partners of the Certified Nurse-Midwives program at Saint Joseph Hospital.
---
Kris was born and raised in California. Her love of the mountains and skiing brought her to Colorado in 1973. She lived in Steamboat Springs, Colorado for many years where her 3 children were born. Her personal birth experiences inspired her to return to school and she graduated in 1989 with her Bachelors in Nursing and in 1995 with her Masters in Nurse Midwifery both from the University of Colorado. She has worked at North Suburban, P/SL, Skyridge and at Swedish. When she was at Swedish her focus was the high risk pregnant patient. She worked with the Maternal Fetal Medicine group there from 2000-2017 before joining the Saint Joseph Midwifery practice in 2017. She has participated in Medical Missions to Cambodia and Haiti and enjoys teaching and providing care to these underserved populations. Kris is honored to be able to provide care to pregnant women during this amazing journey of pregnancy and birth and support them as they navigate this transformative time of their life.

Kris enjoys skiing, hiking and traveling. She visits her four grand-daughters as often as she can (two in Montana and two in Chicago)
---
Jennifer became a nurse midwife in 2000 in order to provide personalized healthcare to women that focuses on empowerment and education. Her deep commitment to public health has led her to seek out vulnerable populations, in particular adolescents and immigrants. She also continued her education with a certificate in public health. Jennifer believes that every woman has wisdom from which she can draw and learn. It makes her day when she sees her patients confidently asking questions and trusting their instincts. That is why Centering Pregnancy is such an important part of her practice. Facilitating groups brings her great joy!
Jennifer is originally from Oregon, and although she misses the beauty of the Pacific Northwest, she loves Colorado's sun and mountains. On her days off she enjoys hiking with her husband and dog.
For patients, Jennifer says, "Even though I have been a midwife since 2000, I believe that every pregnancy is unique and that there is always something to learn. It delights me to watch as moms learn to trust their own bodies and wisdom. Facilitating Centering Pregnancy allows me to really get to know my patients. I love how the group learns and shares together."
---
Connie George, CNM, MS graduated from the University of Colorado School of Nursing as a Cum Laude in 1999 and earned a Master of Science in Nursing in 2004. She joined the certified nurse-midwives in January 2005. She embraced the concept of Centering Pregnancy™ care and facilitates Centering groups.
Connie took the lead role in establishing a community outreach clinic in North Denver at Clinica Tepeyac. Connie's commitment to our Spanish speaking community led her to seek a three-week Spanish immersion experience in Mexico in November 2006. Funded by the Saint Joseph Hospital Foundation, this focus on improving her Spanish skills has resulted in a dramatic increase in fluency and greater confidence in working with Spanish speaking women.
Connie states, "Listening to women is a hallmark for certified nurse-midwives and a critical component of my philosophy. All women deserve the experience that they desire for their pregnancy and birth. Education, family centered care and listening are valued in your care."
As a mother, Connie understands what an exciting, yet vulnerable time pregnancy can be. Connie had the benefit of being surrounded by her nurse-midwife partners during both of her pregnancies and both of her children were born at Saint Joseph Hospital – giving it a special place in her heart.
For her patients, Connie says, "Congratulations on this exciting journey of pregnancy and parenting! It is an honor to part of this special time in your life. During prenatal care, one of my favorite ways to be involved is through Centering Pregnancy care. I hope to see you in one of my groups, in OB triage or on that wonderful day of the birth of your baby."
---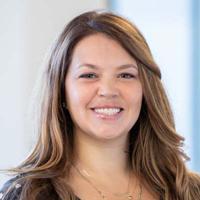 Erica Gillesby, CNM is originally from Denver, Colorado, Erica has spent her career working at Lutheran Medical Center including 18 years as a nurse in the labor and delivery department. Most recently, Erica earned a Master of Science in Nurse-Midwifery from the University of Colorado at Anschutz in Aurora. As a certified nurse midwife, Erica strongly advocates for patients and their families. She loves guiding mothers through their birth experiences regardless of their birthing style.
"I am passionate about helping women find their inner strength and learn to trust their body's ability and power. As a partner in their healthcare, I work to empower mothers to make long-lasting, holistic healthcare decisions for their family that are rooted in wellness, rather than illness."
Married, with one daughter and one son, family is essential to Erica. She enjoys spending time with both her immediate and extended family. She stays active through fitness, yoga and summer pool time.
---
Mary found her way to midwifery in a large lecture hall as a confused undergraduate college student. The first midwife that she ever met was a women's health professor who emphasized individualized, person-centered healthcare while discussing women's health not solely by anatomy but in the context of women's lives. This philosophy resonated with Mary and after graduating from the University of Michigan with a degree in Women's Studies, she then continued to nursing school. After nursing school, Mary relocated to Nashville, TN and worked as a nurse in a psychiatric hospital before attending midwifery school at Vanderbilt University. Mary strongly believes in the strength and power of women and the beauty of birth. She is passionate about caring for women during all stages of their lives.
For the past three years, Mary has worked as a midwife at a community hospital in Chicago, IL caring for a diverse population of women. She and her family have happily relocated to Colorado. Outside of attending births (one of her greatest privileges), you can find Mary spending time with her young son, running, hiking, or skiing.
---
Noelle is originally from Southern California, she is the youngest of four girls, and has lived in Colorado for 23 years. She comes to the Saint Joseph Hospital Certified Nurse-Midwifery Program in a PRN role with 20 years of midwifery experience. Noelle graduated with her Bachelor of Science in Nursing from The University of Missouri-St. Louis, and received her Master's Degree and Midwifery Certificate from the University of Colorado Health Sciences Center. Noelle's experience includes antepartum, intrapartum, postpartum, as well as well-woman care. Noelle believes that every woman should receive evidence-based care and informed choices to promote a healthy pregnancy and birth experience. She is committed to quality nurse-midwifery care, and has been a member of quality review committees.
When not working with women, Noelle spends quality time with her family. They enjoy camping, rock climbing, skiing, and playing tennis. She and her husband have two awesome children.
---
Erica became enthralled with everything pregnancy and birth related during her first pregnancy. She was a labor and delivery nurse for ten years and continued to build her family before entering midwifery school and obtaining a master's degree in nurse-midwifery from Frontier Nursing University in 2010. Erica loves getting to know women and families during the most important times of transition in their lives. "I believe that women should be empowered to understand all options available and should take the lead in their own healthcare decisions. A woman's experience of pregnancy and birth is just as important as a healthy outcome." Erica is originally from Connecticut and has been in Colorado for more than 27 years. She lives with her husband, teenage children and their dog. Erica has been an avid meditator for many years. In her free time, she enjoys traveling, snowboarding, camping and hiking in beautiful Colorado.
---
Erin has been a Certified Nurse Midwife since 2008. She obtained her Bachelor's, Master's and Doctorate of Nursing degrees at the University of Colorado Health Sciences Center. She began nursing school to become a lactation nurse but found her heart's true calling when she learned about the midwifery model of care. She is a Colorado native who is passionate about caring for women and providing individualized care to each patient, helping them find the path through their pregnancy that is right for them. She believes that empowerment and education are the keys to taking control of one's healthcare and believes strongly in helping her patients to accomplish this goal. She has tremendous excitement about offering prenatal care through the Centering Pregnancy model, particularly loving the additional information, empowerment, bonding and evidence based benefits of this form of group learning.
When she is not working as a midwife, she is married to an amazing man with whom she runs a local Sport and Social Club. They have a new son (who was born at St. Joe's with the midwife team!) and two kitties to keep them entertained at home. She loves being outdoors, spending time with friends and family, playing poker, travelling and doing crafts in her free time.
---
Deirdre has been a board-Certified Nurse Midwife since 2006, and prior to that as a RN 10 years working in oncology and Labor & Delivery. She has worked in multiple care settings: from a small, rural hospital setting, to a birth center connected to a hospital, to four additional large, community hospitals with high volume Labor & Delivery units. Through her experiences professionally and personally, Deirdre has gleaned some wisdom about women and the transitions of their lives. She likes to get to know the individual woman and her family and empower, educate and assist them through one of the most prolific transitions of life -- becoming a mother. And she is grateful that her years of experience and expertise can benefit women at such a wonderful time in life.
---
Born in Fort Gordon, Georgia, Pam was just four-years-old when her family relocated to Colorado. She obtained her undergraduate degree in Nursing from Regis University in Colorado and then worked as a nurse in both NICU and Labor and Delivery units. Eventually, Pam went back to school and earned a Master of Science degree in Nursing with a focus on education. It was during this time that Pam realized she did not want to stop seeing patients and pursued a Post Master's Certificate in Midwifery. For more than 20 years Pam has been taking care of patients and for the last six years, her focus has been supporting women through healthy pregnancy and birth.
"I am passionate about making sure women have access to the care they deserve to stay healthy. I enjoy educating patients about their options and empowering them to make the decision they feel is best for them and their family."
Married with two children, Pam's affection for midwifery began with her own midwife-supported births. When not helping her patients, Pam spends her time with her family. She is currently learning how to crochet.
---
Originally from Iowa and Minnesota, Jodi has also lived in the Washington DC area, Kenya and Senegal. She earned an undergraduate degree in Anthropology from the University of Iowa, a bachelor's in Nursing from the University of Maryland at Baltimore and a Master of Science in Nursing from Georgetown University. She has spent more than 20 years practicing as a nurse and four years as a midwife. Jodi is a Spinning Babies Aware Practitioner and her clinical interests include physiological birth.
"I provide respectful, evidence-based care. I strive to facilitate the birth experience that the pregnant person desires."
A truly international family, Jodi and her husband, a former journalist with a focus on Africa for more than 30 years, have two children. Their daughter lives in London and their son lives in Florida. When she is not helping women through their pregnancies, Jodi relaxes through reading, yoga, reggae and ska music and enjoying a cup of coffee with her friends.
---
To learn more about any of the nurse-midwives or to schedule an appointment, call 303-318-BABY (2229).